Top 5 Haunted Places in India: Hey guys welcome to Scary world with interesting article on Haunted places. India is a country with full of mysteries, Scary and ancient history. There is a huge history of some Scary incidents and Paranormal activities. Some people do not believe in ghost, Paranormal activity, demon,  etc. but  some really do. So in the following article I will be writing about Top 5 haunted places in India.
Top 5 Haunted Places in India
1. Dumas Beach
Dumas Beach is one of the scary place in india and stand No. 1 in my list of haunted places. Dumas beach is  an urban beach along the Arabian sea located 21 km southwest of Surat city in Gujarat state of India. This haunted yet beautiful beach is located in Surat. It has black sand and also some haunted experiences. This place was used as a Hindu burial ground in the past. Many people have disappeared unknowingly from the beach. Also some people hear various sounds while walking along the beach. At the night time no one is allowed to enter the beach as paranormal activities are on a high tide at night. Many people say as you enter the beach one starts feeling the negative energy.
Address :- Dumas Beach, Dumas, Surat.  21 km from Railway station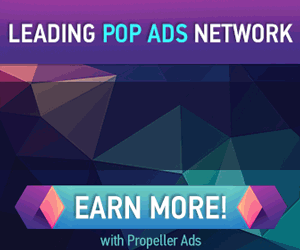 Also Read :- Dumas~Haunted Places in India
2. Bhangarh Fort
Bhangarh fort is one of the scary place in India and stand No. 2 in my list of haunted places. This mysterious fort in Rajasthan was built in 17th century by King Madho Singh I for his younger brother. This fort is known as one of the most haunted place in India. This fort is cursed by a man who was a genius in black magic in those days. The souls of the princess and the soldiers are said to be roaming in the fort. Many researches have reported paranormal activities in the fort and the archaeological department has put a "Stay away" board to the area at the night. Tourists experience many paranormal activity in this fort.
Address: – Gola ka bass Rajgarh tehsil, Alwar Bhangarh Rajasthan 301410
3. D'souza Chawl
D'souza Chawl is one of the scary place in india and stand No. 3 in my list of haunted places. This chawl is located in mahim Mumbai. It is said that the chawl is haunted by the spirit of a lady. The chawl has a well and all the residents fill water from there but that well has no boundaries and security. Once a lady was filling water from the well and she fell down as there was no boundary so she was in the well. She struggled for some time as no one was able to save here she lost her life. Now many residents say that a lady in a white Saree is seen roaming in the chawl. Also some people say a security guard is see near a tree in the chawl.
Address: –  D'souza chawl Near Canossa primary school Mahim Mumbai.
4. The Shaniwarwada Fort
The Shaniwarwada fort is one of the scary place in india and stand No. 4 in my list of haunted places. This fort is situated in the beautiful Pune city of Maharashtra. This fort is really huge and an eye catching by its appearance. It was made in the 18th century. The fort has the spirit of a 16 year old boy Narayanrao who was killed by his uncle and aunt. He was the fifth peshwa. He was sleeping while some people of gardi who were told to kill him came in his room and attacked on him. His uncle and aunt killed him. That time he was rushing to his uncle's room and asking help but no one helped him.
Still today the spirit of that young boy roams in the fort and some people say that they can hear his last words till today. They can hear "Kaka mala vachva" which means uncle save me. On full moon day this fort is kept closed and no one is allowed to enter in.
Address: – Shaniwar peth Pune Maharashtra 411030
5. GP Block
GP Block is one of the scary place in india and stand No. 5 in my list of haunted places. GP block is in Uttar Pradesh meerut. This is a compound with three buildings in it and also many trees and its branches this gives a real scary look to the place. No one lives at this place and no person dares to enter here at full moon night. From local sources there is spirit of four men who are were drink beer in the light of a single candle. A lady in a red Saree is spotted entering the bungalow. No one passes from this area as everyone are scared by the haunted stories of the place.
Address: – Meerut cantt Meerut Uttar Pradesh 250001
So guys I think while reading this post you must have Goosebumps. But for Scary experience visit at your own risk. Thank you for reading and keep visiting.